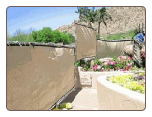 Click to enlarge image(s)
FREE SHIPPING IS FOR US BUYERS ONLY 10' X 12' GREEN MESH TARP - Made of a heavy duty polypropylene screen material.
Provides 73% shade and 27% filtered sunlight. Thickness is 6 mil. Reinforced double edges with reinforced corners
Heavy-duty rust resistant grommets approx. every 18 inches on all sides. The finished size of all tarps is approx. 4" to 6" smaller than listed size. FREE SHIPPING IS FOR US BUYERS ONLY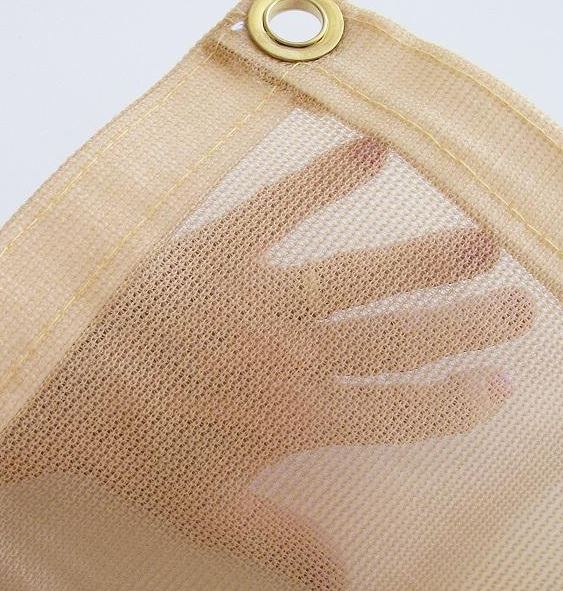 6' X 50' DESERT MESH FENCE TARP
Finish Size Is approx 5'6" X 49'6"
Use these mesh tarps for construction sites for privacy fencing.
Made of a heavy duty polypropylene screen material.


Provides 73% shade and 27% filtered sunlight.




Thickness is 6 mil. Reinforced double edges with reinforced corners.


Heavy-duty rust resistant grommets approx. every 18 inches on all sides.
The finished size of all tarps is approx. 4" to 6" smaller than listed size.